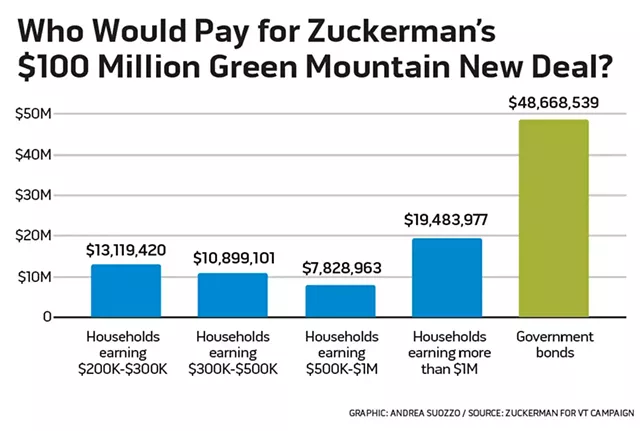 As it turns out, soaking the rich would only pay for half of David Zuckerman's $100 million Vermont Green New Deal. Everyone would chip in for the other half, requiring $13 million in annual debt payments.
"Borrowing also carries political benefits, Hoffer noted. "It reduces the need for more taxes in the short term — and if I were running and trying to propose this sort of thing, I'd want to limit the hit," he said. Not everyone agrees that the approach is prudent, given the state's existing debt obligations — including its underfunded pensions. "

---

---
Read the Full Story at:

(click logo to be directed to the story)
Comment Below... And find more stories on Water Cooler
Do you like this post?
---