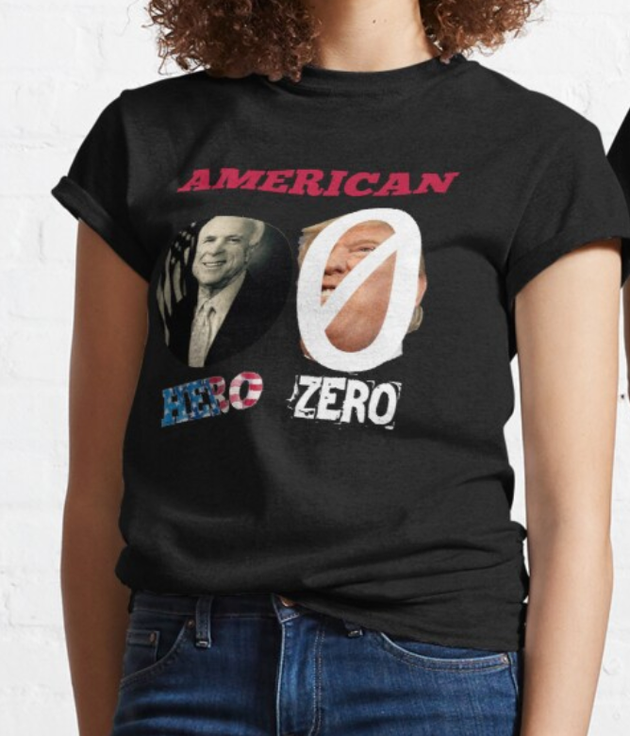 When told her anti-Trump attire at the polls violated NH law, an Exeter woman took drastic action. Although she could have just turned it inside out.
"The woman walked into a polling place in Exeter, N.H., for Tuesday's primary election wearing a "McCain Hero, Trump Zero" T-shirt. Town moderator Paul Scafidi told her she couldn't wear a shirt featuring a political candidate while she voted, Seacoastonline.com reported in a story that did not identify the woman."


---

---

 
Comment Below... And find more stories on Water Cooler
Do you like this post?
---