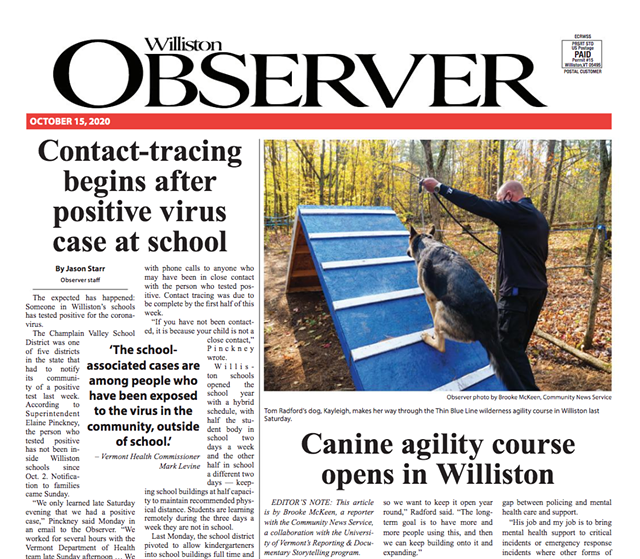 The community newspaper for one of Vermont's fastest-growing towns has been sold by its longtime owners to a local couple. Tough time to be running a newspaper - can Susan and Rick Cote make it work?
"When I noticed that the Williston Observer was for sale, I got pretty intrigued," said the new publisher, who has never owned a newspaper before. "I thought it'd be something that I would feel like I was really contributing to my community if I became responsible for it….It's a strange time — and a financially challenging time — for all of our local businesses and advertisers. Getting our feet under us is my first order of business.""

---

---
Read the Full Story at:

(click logo to be directed to the story)
Comment Below... And find more stories on Water Cooler
Do you like this post?
---