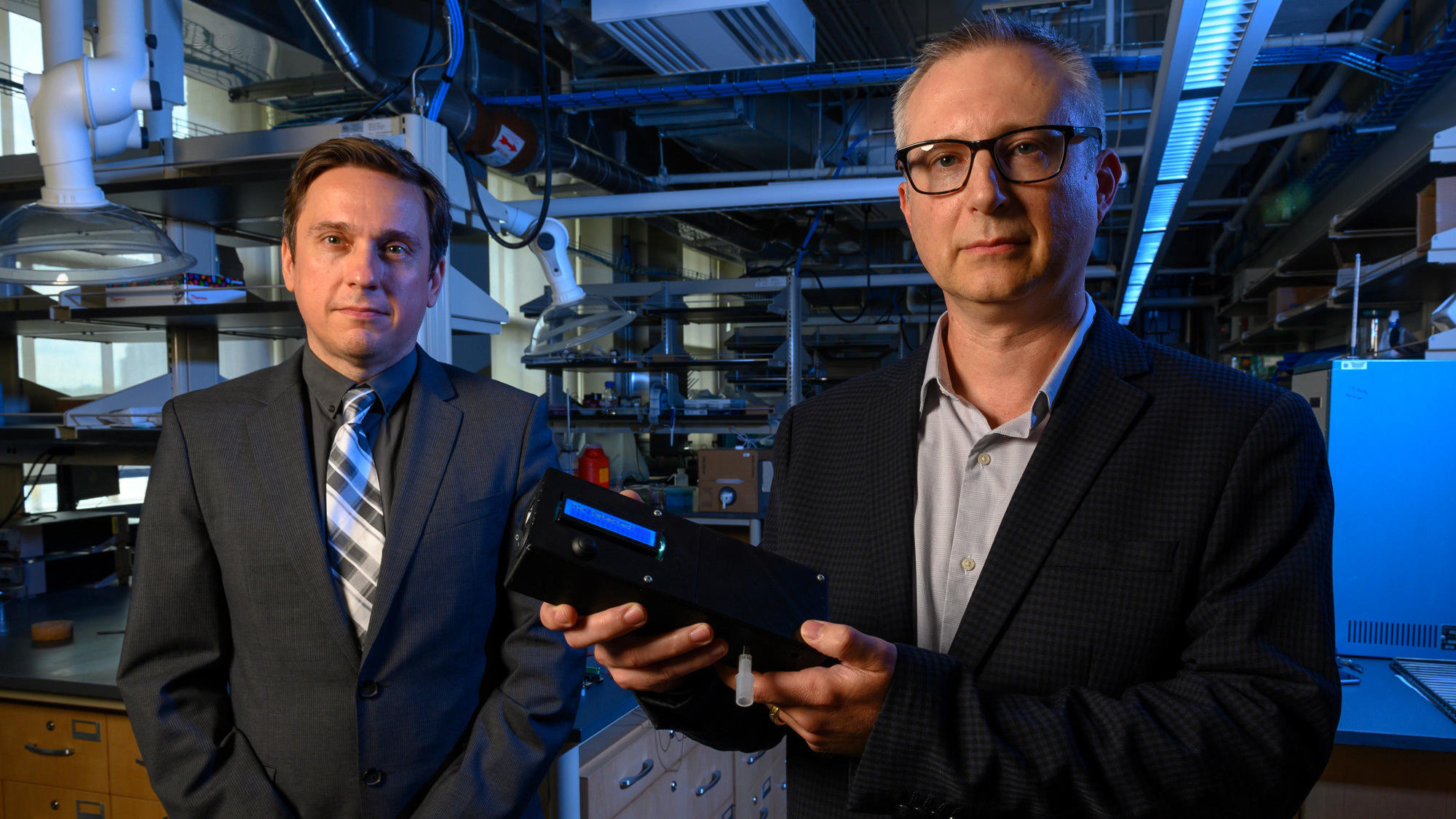 Scientists at the University of Pittsburgh say they have invented a marijuana counterpart to the alcohol Breathalyzer, used by police to determine the level of intoxicants. Sure, you can blow into it - but will the results be accurate? 
"The device uses carbon nanotubes, which are 1/100,000 the size of human hair, to recognize the presence of THC, even when other substances are in the breath, such as alcohol. The THC molecule binds to the surface of the tubes, altering their electrical properties."

---
Read More at:
Comment away...
Do you like this post?
---