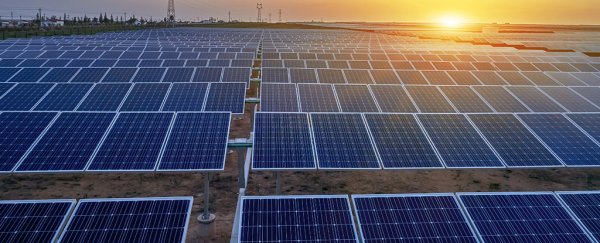 As government subsidies decline, so does growth in solar power production.
"Hill said the peak in capacity growth seen in 2016 was influenced by solar developers who expected the end of a federal tax credit program and were moving quickly to take advantage of them. The credit program ended up being extended, but was scheduled to drop-off again in 2019.

Vermont would have to reach one gigawatt of solar capacity by 2025 to meet its goal, according to the report. To do that, new installations would have to average out to about 100 megawatts per year. So far, no year has seen that much growth. In 2016, 75 megawatts were added. If growth continues at the pace it has seen in the past two years, according to the report, Vermont will fail to meet its 2025 goal by 50%.

Phil Allen, owner of Same Sun of Vermont, a solar development company based in Rutland City, said Tuesday that federal and state incentives have been declining. He said a residential solar array installed in 2014 is worth $8,774 more over a 10-year period than the same array installed in 2019.




---

---

 
Comment Below... And find more stories on Water Cooler
Do you like this post?
---