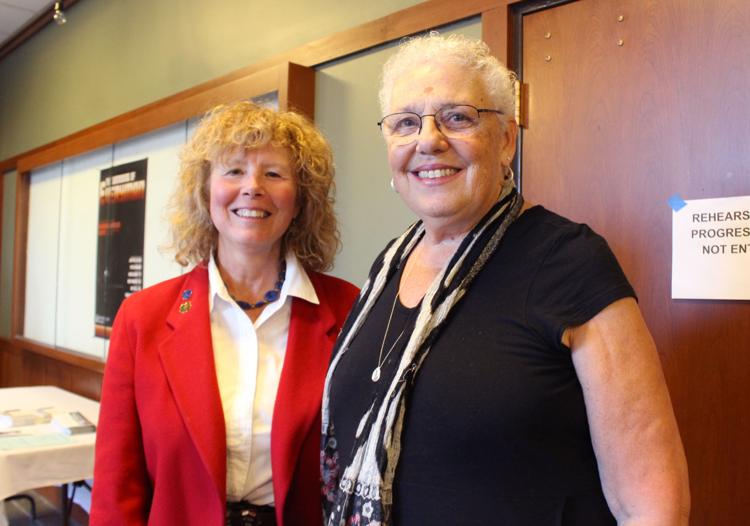 They say that 'the healing is in the telling,' especially if the person listening is someone who understands. Veterans told their stories at a gathering at St. Michaels College.
"Some veterans discussed post-traumatic stress and the difficulties of reintegration; some talked about survivor's guilt; others described combat in detail. While community members often seemed to hold their breath, eyes stinging and glued to the podium, the room also burst into laughter when confronted with stories of lost toes and being an army cook.

The town hall event, held on Sunday, Nov. 3, was organized by Kristen Eaton, with support from the Community College of Vermont and St. Michael's College Military Community Services and Student Veteran Association.

This is the third year that Eaton has coordinated the veterans town hall. According to a press release, the event format was inspired by an article in a 2015 issue of Vanity Fair magazine, in which author Sebastian Junger suggested "making every town and city hall in the country available to veterans who want to speak publicly about the war." This would "return the experience of war to our entire nation, rather than just leaving it to the people who fought," wrote Junger.

On Sunday, at the McCarthy Arts Center at St. Michael's College, event host Jon Turner conveyed the same message. "We're here to listen," he said. "We are here in order to support the health and vitality of the community as a whole."
Comment Below...
Do you like this post?
---