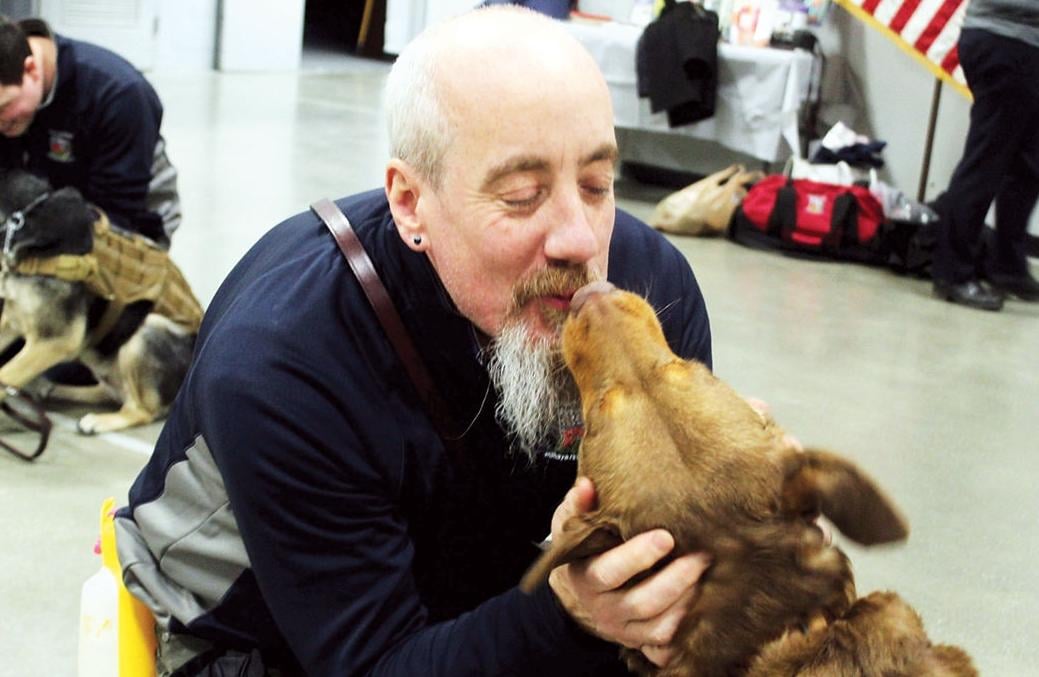 Service veterans, meet service dogs. You have given so much. Now it's your turn to receive.
"Soulia walks into the front of his house and there's someone at the door. He would never have known this. He is deaf. Arthur is his ears for much of the time. Soulia has been out of the Navy since 1959 and has wrestled with hearing issues for years since. He's had two cochlear implants. "It's gotten to the point where the VA can't make a hearing aid for him," said his wife Muriel by phone from Florida where they've gone for the winter."


---

---

 
Comment Below... And find more stories on Water Cooler
Do you like this post?
---