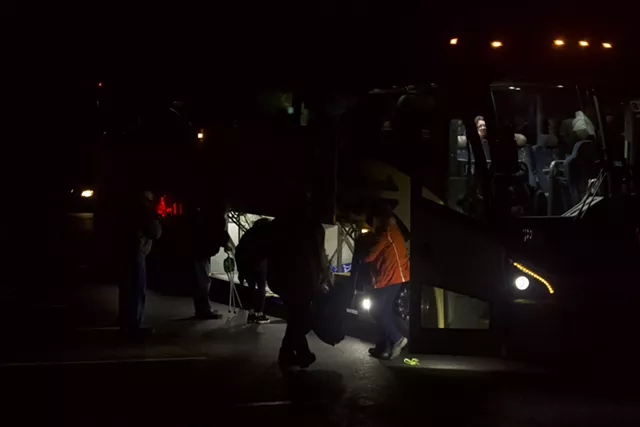 The Vermont Trump Bus returned home at 3 AM this morning. Reporters and camera crews were waiting.
"But co-organizer Ron Lawrence, chair of the Essex Republicans, said no one on the bus was "directly involved" in any violent insurrection. Some of the riders did march to the Capitol….but as far as Lawrence knew, none had entered the building. The event, he said in brief remarks outside the bus, had been "wonderful," "respectful," and "cordial." "The president asked people to go to the Capitol to make a showing, and I think that was a positive thing," Lawrence reasoned. "It was usurped. Some people made a good thing bad.""

---

---
Read the Full Story at:

(click logo to be directed to the story)
Comment Below... And find more stories on Water Cooler
Do you like this post?
---