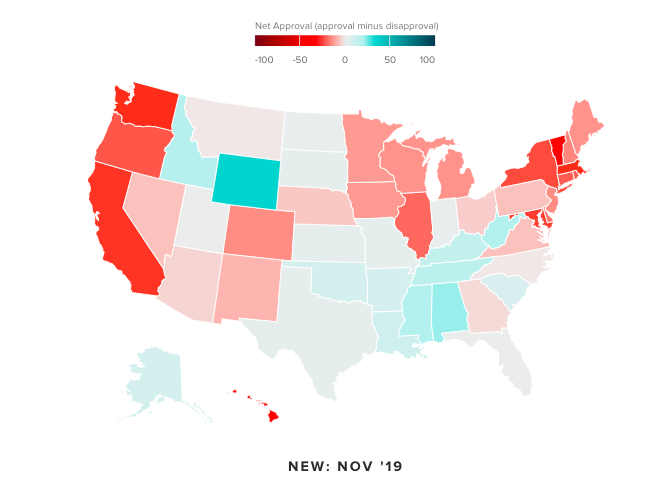 Thanks to Rich Nadworny of Burlington for tweeting this interactive map of the 50 states and the rise and fall of their approval ratings of President Trump since the 2016 election. Vermont's – never high to begin with – leads the nation with a -42 nosedive. Shocking, huh? Greatest increase? Wyoming, +35.
"On a daily basis, Morning Consult is surveying over 5,000 registered voters across the United States on President Trump. Each month, we'll update this page with the latest survey data, providing a clear picture of Trump's approval and re-election prospects. The latest Tracking Trump data, based on 165K+ interviews with registered voters in November, is live: https://morningconsult.com/tracking-trump-2/

Comment Below...
Do you like this post?
---