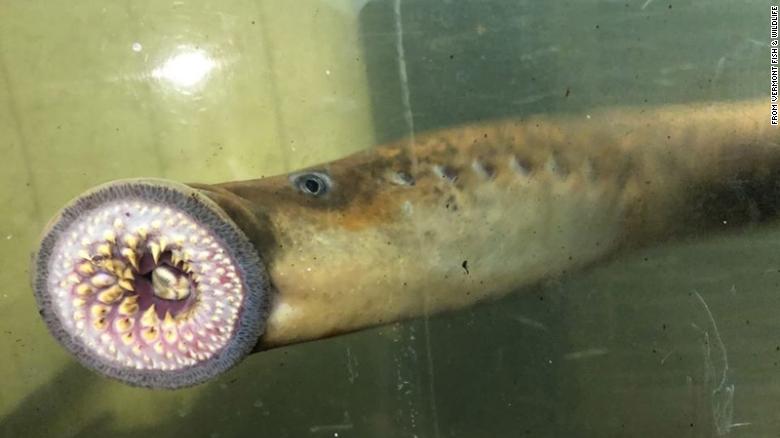 The disgusting looking lamprey plays a beneficial role in the aquatic life of Vermont's waters. It's true - CNN says so.
"Despite its frightening nickname and appearance -- a sucker-like jawless mouth with curved, sharp teeth -- the sea lamprey is a crucial part of the state's freshwater ecosystem, including the Connecticut River basin, the agency said in a recent Facebook post. "Sea lamprey are native to the Connecticut River basin and play a vital role in the ecosystem," said Lael Will, fisheries biologist with Vermont Fish & Wildlife, in the Facebook post. "While existing for over 350 million years in the Atlantic Ocean, anadromous sea lamprey have co-evolved with their oceanic hosts and their populations are considered to be in balance." However, a non-native species of sea lamprey is considered an invasive species in Lake Champlain on the state's western border, the post said."


---

---

 
Comment Below... And find more stories on Water Cooler
Do you like this post?
---