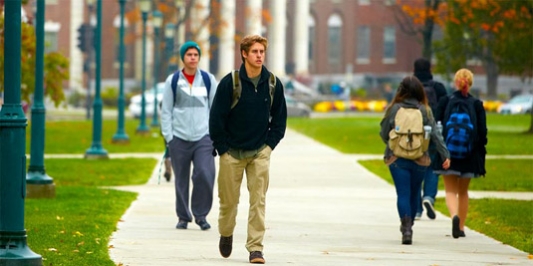 The teacher/staff union has filed an unfair labor practice against a new requirement that all employees sign and adhere to contracts promising compliance with all Covid-19 regulations, on pain of termination.
"The contract will have teeth, Schneider added, with penalties for violators ranging from a warning up to and including student expulsion or employee termination. Scott said he believes the plan can work, allowing higher education to reopen to in-person instruction while avoiding an outbreak. On Wednesday, United Academics -- the union representing 800 faculty at the University of Vermont -- was pushing back. "We've had no input as a union into any fall reopening plans much less these guidelines that came out yesterday," said UA president Julie Roberts, a UVM professor of linguistics. "And that's why we've filed an unfair labor practice -- to encourage if not compel the (UVM) administration to take faculty opinion into consideration.""

---

---
Read the Full Story at:

(click logo to be directed to the story)
Comment Below... And find more stories on Water Cooler
Do you like this post?
---