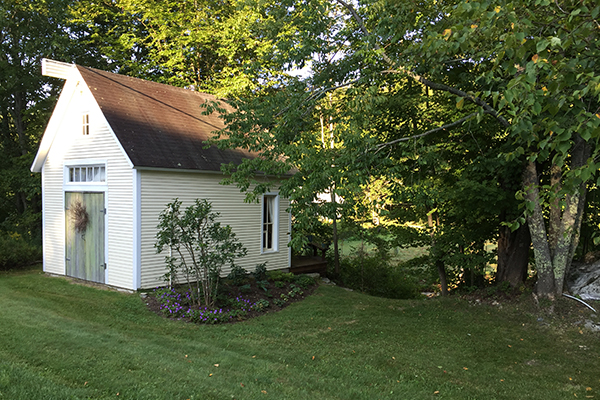 In what is being touted as a solution to unaffordable housing in Vermont, the Town of Waitsfield is working on "Planned Hamlet Development" zoning bylaws that would encouraging large groups of "tiny houses" built on small lots.
Waitsfield is currently working on Planned Hamlet Development zoning that would reduce minimum lot sizes to as low as 8,000 square feet for homes at or under 1,000 square feet as long as other conditions are met. For example, a Planned Hamlet Development of homes at or under 1,000 square feet would require 50 percent open space, leaving three developable acres for a total buildout of 16.2 units.

 Warren and Waitsfield have ¼-acre zoning in their historic village zones which may accommodate tiny houses – where space is available along with water and wastewater. Waitsfield has municipal water and Warren has municipal wastewater.

 Charlie Snow, Warren, lives in a 408-square-foot tiny house that originated as a FEMA trailer in the South. He purchased it for $20,000. It has two bedrooms, a full-size bathroom and an open kitchen-living-dining area. The kitchen has full-size appliances.

 

---
Comment Below...
Do you like this post?
---