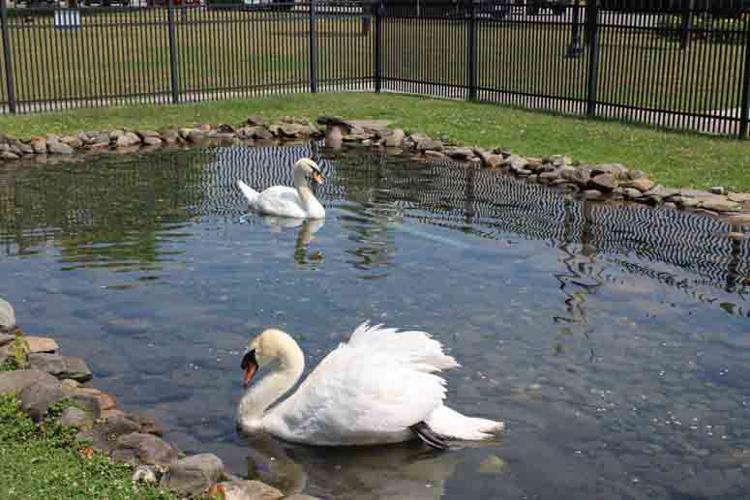 In 1961, the Town of Swanton received a pair of 'royal swans' as a gift from Queen Elizabeth II of England. But the current Sam and Betty may be homeless this winter unless new quarters can be found.
"Swanton's signature swans have been passing the colder months in the care of students and staff at Missisquoi Valley Union, but with the school's agriculture program hoping to expand the school may not have room for the swans this winter, explained Mark Rocheleau of the Swanton Chamber of Commerce. The ideal would be to find someone who has a barn they aren't using, said Suzanne Washburn, who helped obtain the current swans a few years ago. Someone who is familiar with water fowl would be best, she suggested."

---

---
Read the Full Story at:
(click logo to be directed to the story)
Comment Below... And find more stories on Water Cooler
Do you like this post?
---