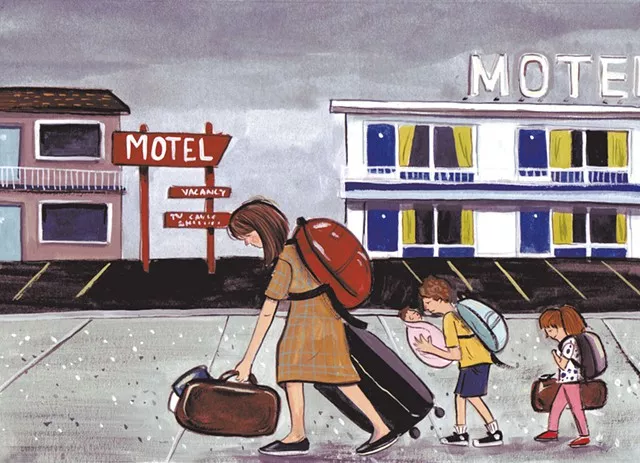 When social distancing made dormitory-style shelters unworkable, the State of Vermont moved homeless people into motels and hotels suddenly without tourists or business traffic. The State of Emergency is set to expire May 15 - where will they go?
"The state is currently paying to house 1,700 homeless people, including more than 200 children. In Burlington alone, about 400 homeless people are living in motels. Advocates have praised the initial state response as the right thing to do, both to reduce the chances of a deadly outbreak among a vulnerable population and to bend the curve of the pandemic for the state as a whole. But what to do next remains an open question."

---

---
Read the Full Story at:

(click logo to be directed to the story)
Comment Below... And find more stories on Water Cooler
Do you like this post?
---