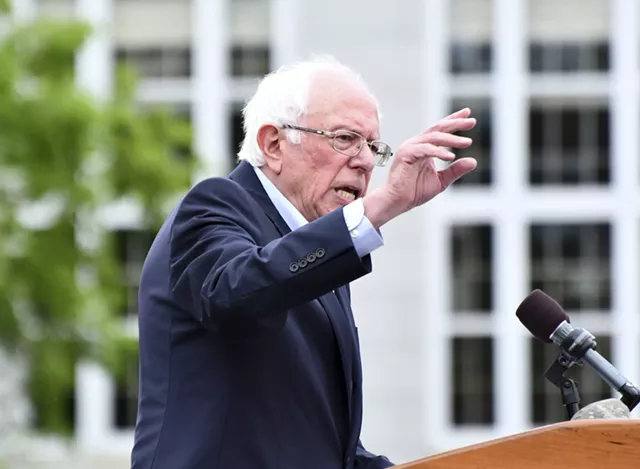 Bernie wants to talk about the issues – like Joe Biden's record on social security. Alas, all the press wants to talk about is that he said/she said convo with Elizabeth Warren. And some loose talk about Biden's supposed "corruption" isn't helping. Bernie uh, manned up to the mistake by a campaign worker.
"But events — some within his campaign's control and some outside of it — have conspired to change the conversation. First, there was a dustup over a private conversation between Sanders and Sen. Elizabeth Warren (D-Mass.), a longtime friend and current opponent for the Democratic presidential nomination. Then, there was an overreach by Sanders' campaign, when it took out of context a 2018 video of Biden discussing his views on Social Security. Then, on Monday, Sanders found himself apologizing to Biden for an op-ed penned by Vermont native, Fordham Law School professor and Sanders surrogate Zephyr Teachout, in which she wrote that the former VP had "a big corruption problem" because he's gone to at for major donors. "It is absolutely not my view that Joe is corrupt in any way," Sanders told CBS News. "And I'm sorry that that op-ed appeared."

---
Read the Full Story at:
Comment Below...
Do you like this post?
---