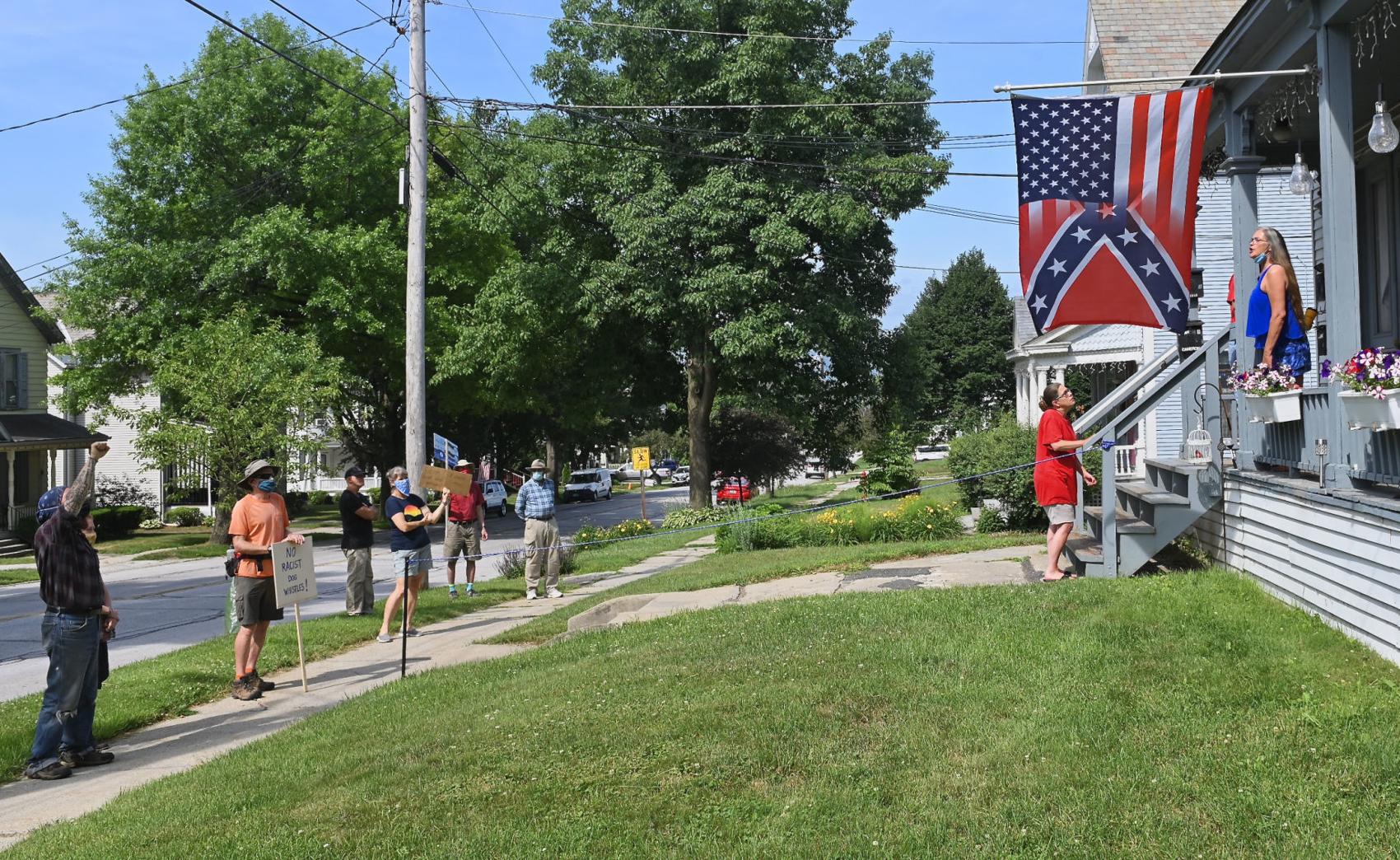 Free speech or hate speech?
"About 10 people carried picket signs Wednesday morning to protest a half-American flag and half-Confederate flag hanging outside an apartment building on Madison Street, leading to a heated exchange with a woman at the home who said the flag was hers. The woman didn't give her name and a man who was with her during the incident would not allow a reporter to knock on the door to ask her name or for a comment. The woman repeatedly insisted she wasn't racist but also refused to take the flag down. "It's not racist. It's pride and it's heritage so you're wrong," she said as the protesters amassed in front of her home. The protest was organized by Dave Coppock, who told the woman why people were outside the house with signs. "This flag was the symbol of the Confederacy. The Confederacy existed to maintain slavery. That was the point of the Confederacy ... to maintain and extend slavery into the Western territory, and that meant enslavement for Black Americans, forcing them into camps, splitting up their families, giving them no rights at all and keep treating them like property. That's what that flag means, and that's why we're pissed off," he said."

---

---
Read the Full Story at:


(click logo to be directed to the story)
Comment Below... And find more stories on Water Cooler
Do you like this post?
---