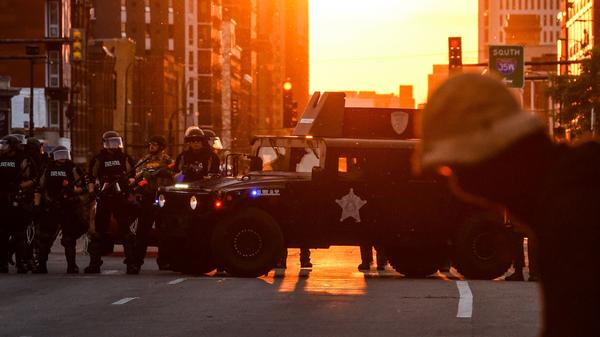 Defunding police doesn't just need to happen locally - it must happen at the federal level too. There's even a federal grant for bullet-proof vests named after Senator Patrick Leahy.
"Federal departments ranging from the Department of Justice to the Department of Agriculture have grant programs aimed at hiring more police, equipping them, and constructing new police facilities. Some experts say that federal involvement undermines community accountability and focuses more on enforcement than minimizing harm. Probably the most well-known of all such initiatives is the Community Oriented Policing Services program, established as part of the 1994 crime bill. The Department of Justice, which oversees the COPS program, says it has provided $14 billion since its' inception to hire and train local police involved in community policing."

---

---
Read the Full Story at:

(click logo to be directed to the story)
Comment Below... And find more stories on Water Cooler
Do you like this post?
---