Man pets dog. Dog's owner complains. Dog-petter pulls out gun and fires 11 times. Police arrest shooter. Dog owner dies.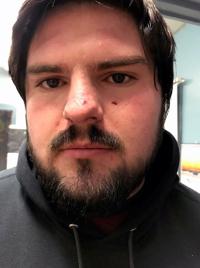 "According to Swanton Police Chief Leonard Stell, Mulholland was walking past LaBelle's residence shortly before 3 p.m. when LaBelle came out to tell Mulholland not to pet LaBelle's dog. LaBelle accused Mulholland of having harmed his dog in the past. The argument escalated, although witnesses were unable to describe what else was said, according to Stell. "At some point, James yelled out, 'I'm going to put you six feet under,' and pulled out a gun," Stell said."

---

---
Read the Full Story at:
(click logo to be directed to the story)
Comment Below... And find more stories on Water Cooler
Do you like this post?
---