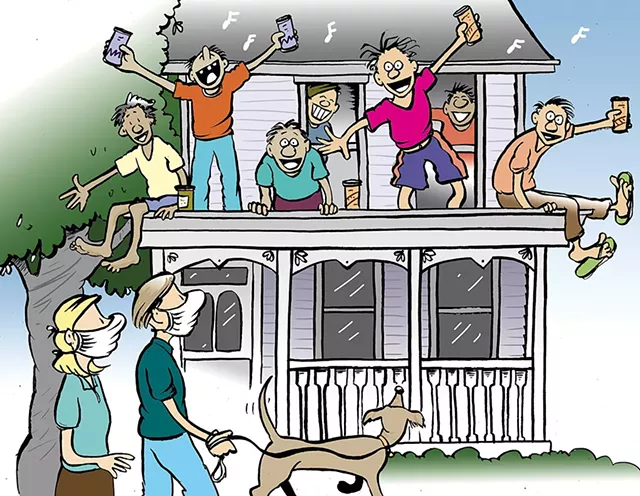 Burlington has been Ground Zero in aggressive efforts to stop the spread of the coronavirus. When the college students return in August, will some students' 'we'll live for today because we'll live forever" attitude frustrate all of these efforts?
"But as Vermont continues to combat the spread of the coronavirus, concern is growing among city residents that the event may bring more than just some minor inconveniences. Anxious that an influx of out-of-state college students could put the state's hard-fought suppression of the virus at risk, some are pressing leaders for a concrete plan to prevent any outbreaks. "Quite frankly, the university's been dead silent up to now," said resident Tony Redington, who is in his eighties and lives on St. Paul Street. "What we have is a situation where we have absolutely no information and everybody's sort of waiting for the university to let us know."

---

---
Read the Full Story at:

(click logo to be directed to the story)
Comment Below... And find more stories on Water Cooler
Do you like this post?
---