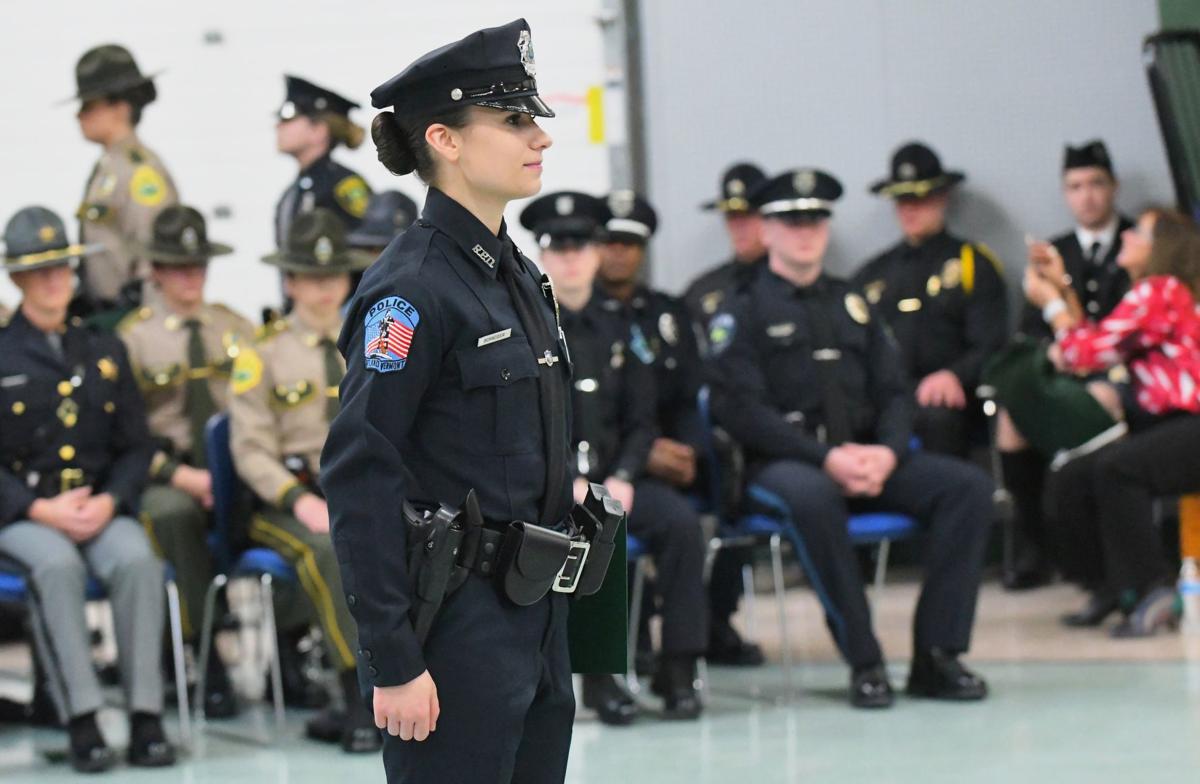 Among the graduates from the Vermont Police Academy Nov. 22, the contingent headed for the Vermont State Police include more women than men.
"One of the Nov. 22 graduates who is becoming a trooper, Isabella Corrao, said she has been an athlete her whole life. She said the structure and teamwork involved in public service was something she hoped to make a part of her career. "I have two friends that live here in Vermont. I love to hike, I love to be outside, and Vermont's a beautiful state, so I went for it and decided to choose the Vermont State Police," said Corrao, who is originally from Long Island, New York.

While they didn't know the high numbers of female recruits, 11 overall in the class, the women in the class soon found the value. "Having each other and able to rely on each other and work together as one female force was definitely beneficial. It's nice to have a camaraderie and have each other's backs," said Corrao, who will be assigned to the Westminster barracks. The female recruits made their mark. Trooper Audrey Currier was the class president for the basic recruits and Trooper Marina Pacilio won the class award for being Most Physically Fit.
Read the Full Story at:
Comment Below...
Do you like this post?
---