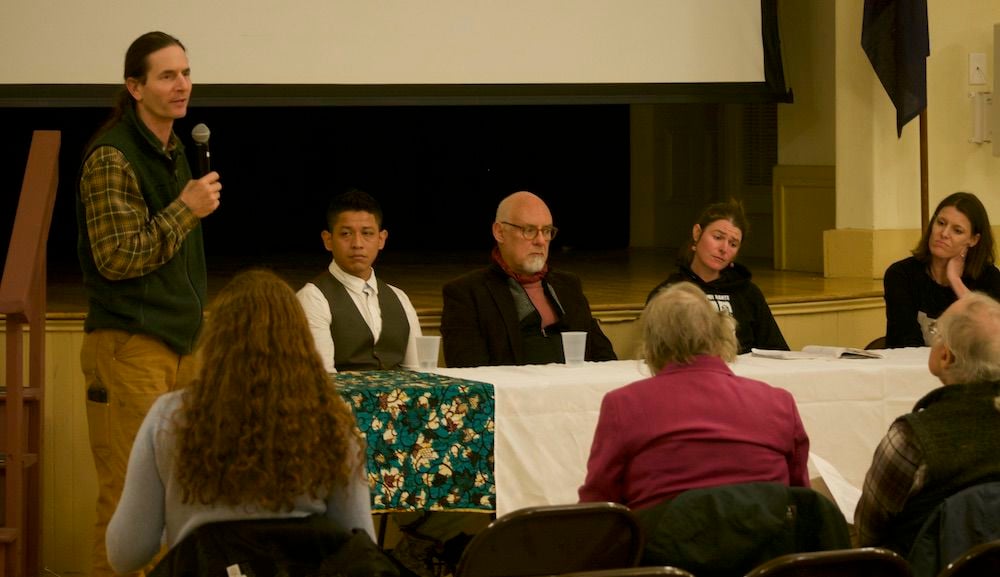 A Nicaraguan man who recently was granted asylum to stay in the U.S. experienced "horrible, tough, inhuman, tough to describe and very, very painful" conditions in an ICE facility on the southern border, he told a St. Albans gathering hosted by Lt. Gov. David Zuckerman.
"The facilities were, according to Perez, cramped quarters where access to food was poor and water had to be pulled from an available toilet tank. Medical attention was virtually absent, according to Perez, and guards reportedly neglected those under their care within the detention centers.

Temperatures were cold in those facilities, according to Perez, a fact that has earned those facilities the nickname of "iceboxes" among migrant communities, advocates and even some of those maintaining those facilities. National press profiling survivors of the detention facilities have echoed many of the same sentiments, describing the detention centers as cramped facilities lacking proper access to medical attention and other amenities. According to ICE, who have in the past defended their facilities as compliant with federal safety standards, 15 people have died in ICE custody between 2018 and 2019."

Comment Below...
Do you like this post?
---