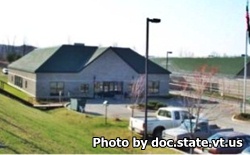 The 'Open Ear' program at the state prison in Newport tries to counter the toxic, crime-inducing environment that exists among the inmate population. It's particularly helpful as a sort of 'diversion' for young, impressionable first-timers Gov. Phil Scott learned during his first visit to the state prison in the Northeast Kingdom. 
"The Open Ear Program, by inmates for inmates, is a way to offer positive support for new inmates during their time in prison.

The Open Ear program now in all Vermont prisons and is being watched outside Vermont for the impact it is having.

Scott said this was his first visit to NSCF. He talked with the Open Ear coaches and then toured other parts of the facility.

Inmates are offered a safe place to explain their struggles, to share what's on their mind, the prison coaches said, their names requested to be withheld from publication to protect their victims from further trauma."

---
Read the Full Story at:

Comment Below...
Do you like this post?
---