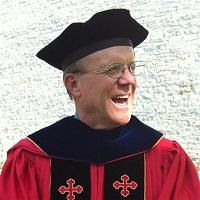 Professors are doing their part to make sure threatened students can get the education they are paying for.
"Immigration and Customs Enforcement (ICE) announced Monday that international students pursuing degrees in the U.S. will have to leave the country or risk deportation if their universities or colleges switch to online-only courses this fall. A number of higher education facilities, including Harvard and MIT, are doing just that as a way to mitigate the spread of COVID-19. Meanwhile at Middlebury College, some professors are promising to help students stay. When Middlebury economics and environmental science professor Jonathan Isham heard the news, he took to Twitter and repeated and retweeted a growing call from other professors: "I will do an in-person, face to face independent study with any Middlebury student that faces removal from the US because of this policy.""

---

---
Read the Full Story at:

(click logo to be directed to the story)
Comment Below... And find more stories on Water Cooler
Do you like this post?
---