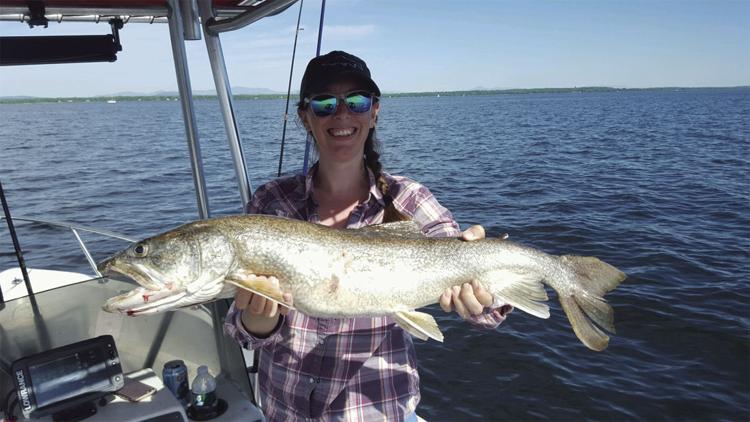 Little lady, that fish is almost as big as you are.
"There were 49 Vermont Master Angler award recipients, 13 of which were youth anglers. Youth anglers have a slightly lower minimum qualifying length for each species. Two of the Master Angler award recipients included Fairfax resident Jessica Parker in the adult angler category and Fairfax resident Max Janesik in the youth angler category. According to the program requirements, anglers catching a fish exceeding the minimum qualifying length in any of the 33 species categories receives a certificate commemorating their catch. Those who catch multiple species that all exceed the minimum qualifying lengths in the same calendar year are recognized as "Vermont Master Anglers" and receive a lapel pin at the end of the year."

---

---
Read the Full Story at:
(click logo to be directed to the story)
Comment Below... And find more stories on Water Cooler
Do you like this post?
---