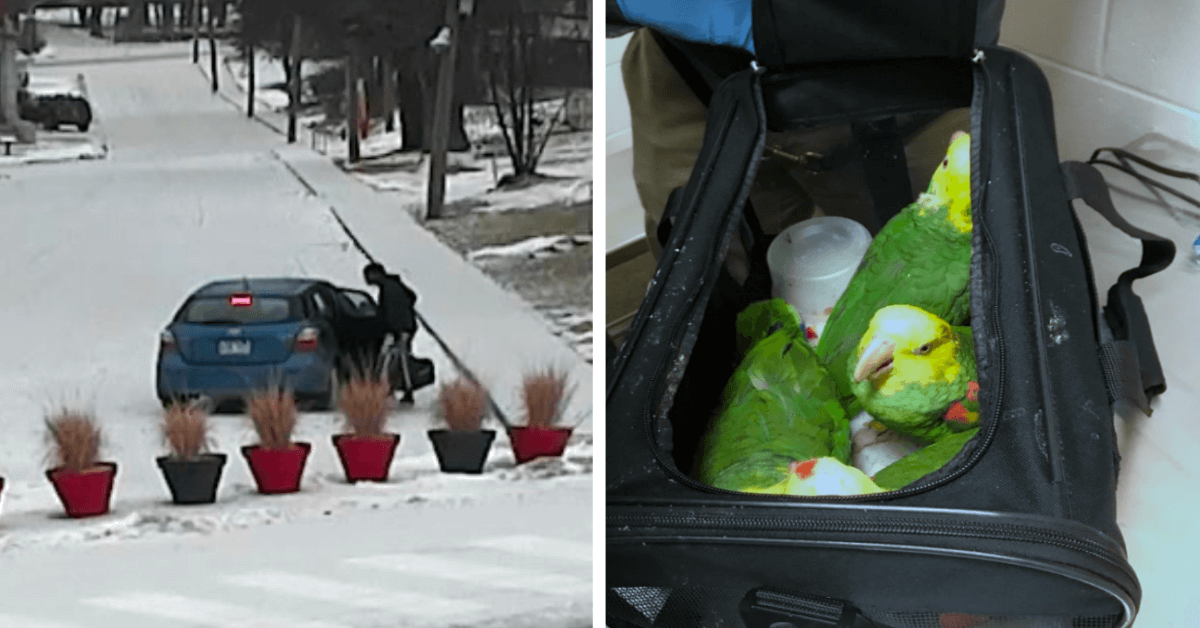 Perp nabbed by Border Patrol in Derby Line with six parrots stuffed into a duffle bag: "What, these parrots? They're Christmas presents for my family!" Uh-huh. Nice try, Santa.
"Rodriguez told law enforcement that he intended to give these birds to his mother and sister as Christmas gifts. The government questioned the credibility of that claim pointing out that these birds were collectively worth at least $10,000 and the defendant had a history of profit motivated crimes involving theft, fraud, and drug dealing."


---

---

 
Comment Below... And find more stories on Water Cooler
Do you like this post?
---