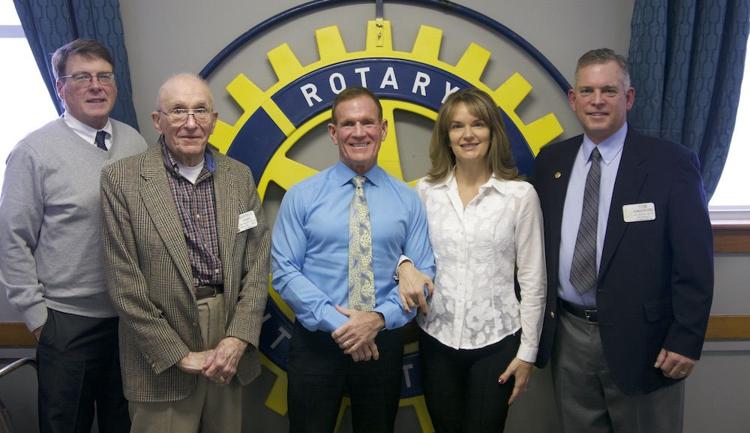 Emerson Lynn, longtime publisher of Franklin County's daily newspaper, was honored this week by the local Rotary Club.
"Prior to the Messenger's sale late last year, Emerson and Suzanne had been in charge of the paper together for nearly 25 years, according to a statement read by Emerson during Tuesday's ceremony. Emerson had served as the paper's publisher since purchasing it in 1981. By the accounts of all those who spoke Tuesday, the Messenger under the Lynns had been an anchor for the St. Albans and Franklin County community, described by former St. Albans City Mayor Liz Gamache as the "thread that holds the fabric of the community together."

---
Read the Full Story at:
Comment Below...
Do you like this post?
---