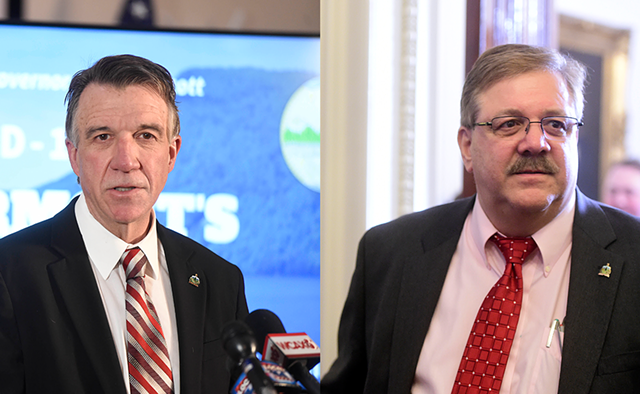 During committee discussions yesterday, Sen. Allison Clarkson (D-Windsor) made sure that the Secretary of State official present repeated the mantra that there is virtually no voter fraud in Vermont. Left unasked was the question: have they been looking?
"We just want to make certain that every Vermonter has the ability to vote safely in what will quite likely be a high-turnout election," Chris Winters, deputy secretary of state, told the committee. Scott has said he thinks the decision could wait until after the August 11 primary. Elections officials say there isn't time to switch to mail-in voting by that date, but postcards will remind voters that they can request an absentee ballot. The governor would prefer to move toward restoring a sense of normalcy by holding a regular November election, if possible. Elections officials have countered that the decision needs to be made now because mailing and printing contracts, voter education, and clerk training all need to commence to ensure the election goes smoothly. "We need to get to work without worrying whether the rug is going to be pulled out from under us at a later date," Winters said."

---

---
Read the Full Story at:

(click logo to be directed to the story)
Comment Below... And find more stories on Water Cooler
Do you like this post?
---