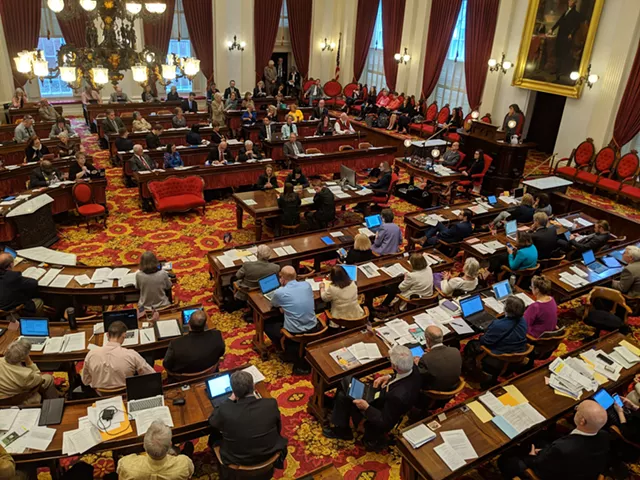 Welcome to the People's House - a potential Grand Central Station for the transmission of a coronavirus epidemic. Legislators are determined to not let that happen.
"If one were ranking the worst possible places for a coronavirus outbreak in Vermont, the Statehouse would have to be pretty high on the list. For four days a week, people from every Vermont county converge inside the Montpelier building, where they spend most of their time brushing elbows in cramped hallways and stuffy committee rooms. "It is close quarters, long hours and an old building with an old air-handling system — with a lot of members of the public," summarized House Speaker Mitzi Johnson (D-South Hero)."

---

---
Read the Full Story at:

(click logo to be directed to the story)
Comment Below... And find more stories on Water Cooler
Do you like this post?
---