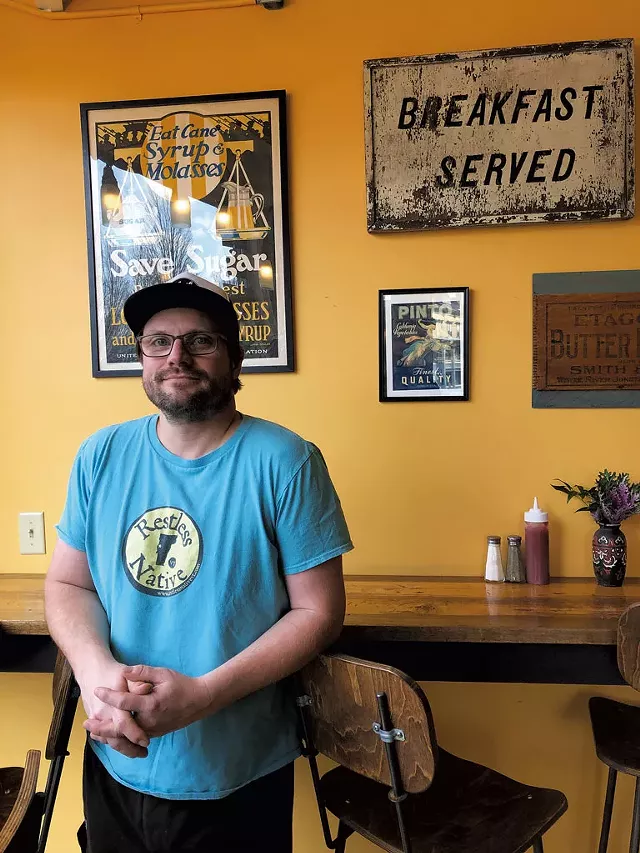 A Vergennes restaurateur and legislator says he doesn't gain weight running a restaurant – he's too busy lifting heavy objects and running to the next task. But in the State House, what they mean by 'heavy lifting' is pretty low-cal exercise.
"SD: Got any favorite spots in Montpelier? MB: I go to Pho Capital, the Vietnamese place. I ate there a lot because it was lighter. My whole career has been pretty much spent on my feet lifting stockpots and cases of this, that and the other thing. You're burning calories all day long. Then, all of a sudden, I totally got freshman-15'd up there, which is the irony. You actually have to get me out of the kitchen for me to start putting on weight. But the food scene in Montpelier — Kismet is a great place. I spend a lot of time at Three Penny [Taproom] socializing with people and eating there. There's the Blue Stone pizza; I like to grab a slice in that joint.

---
Read the Full Story at:
Comment Below...
Do you like this post?
---