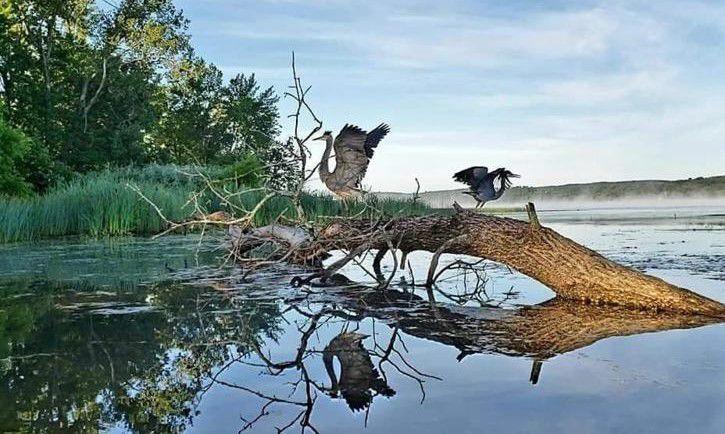 Officials say that the millions invested in cleaning up Lake Carmi should cut phosphorus pollution almost in half.
"The phosphorous reduction was included in a report from the Department of Environmental Conservation (DEC) on efforts to reduce the number, length and severity of cyanobacteria blooms in the lake. Excess phosphorous in fresh water lakes and rivers encourages the growth of sometimes toxic cyanobacteria. Between fiscal year 2016 and fiscal year 2019, the state invested $1.4 million in efforts to improve water quality in the lake. When combined with the efforts of the Town of Franklin, private landowners, farmers and the U.S. Department of Agriculture, those efforts are projected to total 41 percent of the phosphorous reduction target set in the Lake Carmi TMDL (total maximum daily load)."

---

---
Read the Full Story at:
(click logo to be directed to the story)
Comment Below... And find more stories on Water Cooler
Do you like this post?
---