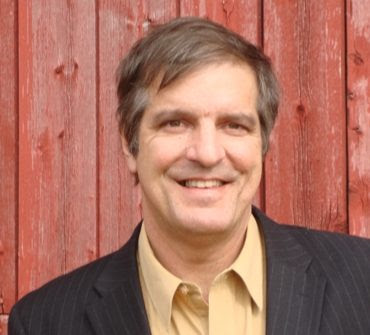 John Klar, a Vermont farmer and writer and former pastor and lawyer, of Brookfield, will seek the GOP nomination for governor as an "Agrepublican."
"John has farmed in Vermont for more than twenty years. He has raised cows, swine, sheep, goats, horses, and made artisanal cheeses. He writes regularly for The Newport Daily Express, American Thinker, Liberty Nation, True North Reports, Ethan Allen Institute, vtdigger, and others. He is the former pastor of the First Congregational Church of Westfield. He has been admitted to the Connecticut Bar since 1989, and is an experienced former tax attorney with PriceWaterhouseCoopers.

The policy list presented for Vermonters' consideration has been labeled an "agripublican" plan. But this is very much NOT a new party — it is a reinvigoration, incorporating many months of research and conversations with Vermonters. Farmers get hard jobs done, and Vermont is an agri-culture. It's high time regular Vermonters held a loud enough voice to be heard in Montpelier."

---
Read the Full Story at:
Comment Below...
Do you like this post?
---