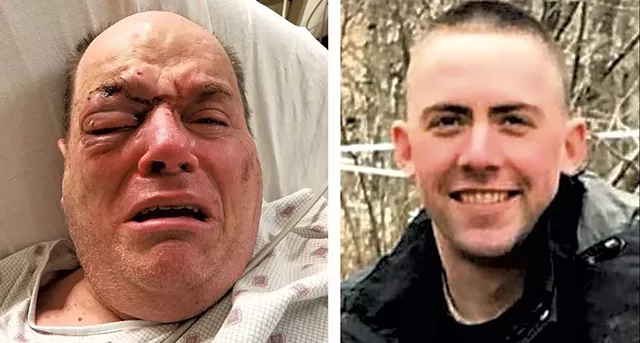 After patiently asking a man to drive away from the UVM Medical Center ER, the cop blew his cool. He angrily used a four-letter word. The man then punched the cop. The cop punched back. Days later the man died. Now the man's family is suing for wrongful death.
"The suit also targets former police chief Brandon del Pozo and Mayor Miro Weinberger, claiming they tried to conceal Campbell's wrongful conduct by seeking to change the state medical examiner's conclusions in the case. Notably, the family's claims in this suit do not extend to the hospital, which treated Kilburn for his facial injuries and discharged him. He was found dead at home a few days later."

---

---
Read the Full Story at:

(click logo to be directed to the story)
Comment Below... And find more stories on Water Cooler
Do you like this post?
---