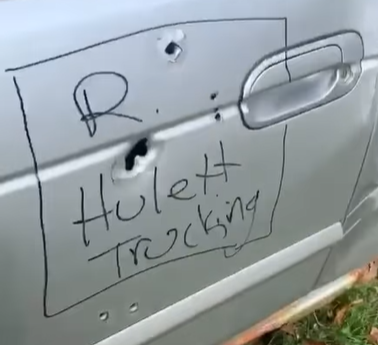 Just wait a doggone minute, supporters of Slate Ridge firearms training center say - we're the ones being persecuted by our neighbors, not the other way around. This assessment appears to encompass the local daily newspaper, which was hit with a harassment claim by Slate Ridge.
"These claims, made in private Facebook messages and public posts as well as court documents and public meetings, say it's the neighbors who are threatening, trespassing, harassing and making life difficult for people who shoot and train at Slate Ridge."


---

---

 
Comment Below... And find more stories on Water Cooler
Do you like this post?
---