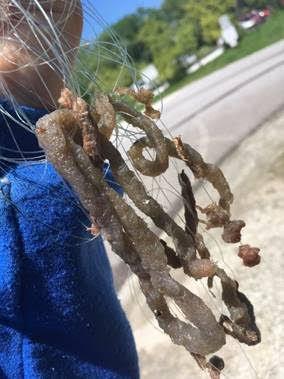 Anglers are finding their fishing lines fouled by thousands of fishhook water fleas, an invasive species.
"Similar to the spiny waterflea, which was confirmed in Lake Champlain in 2014, the fishhook waterflea is an aggressive predator of plankton which provides food for native species. There are no known risks to human health from the fishhook waterflea, but they are known to foul fishing gear. Pleasure boaters are also at risk of spreading this aquatic hitchhiker on anchor lines and rigging. Scientists first noted fishhook waterflea (Cercopagis pengoi) in Lake Champlain in summer 2018. The species is the 51st known aquatic nonnative and invasive species in Lake Champlain. The number of individual invasive waterfleas found on fishing equipment in Shelburne Bay this past week numbered in the thousands."


---

---

 
Comment Below... And find more stories on Water Cooler
Do you like this post?
---