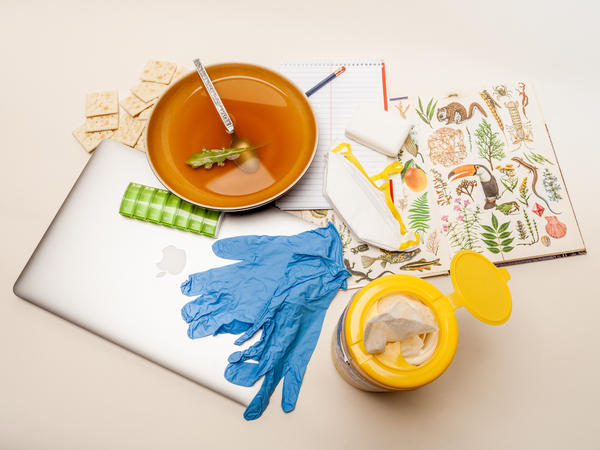 Just in case - are you ready? VPR helps us think about the unthinkable - if coronavirus becomes a pandemic in Vermont.
"Should I stock up on food and meds? The reason to stock up on certain products now isn't so much to avoid potential shortages in the event of an outbreak but to practice what experts call social distancing. Basically, you want to avoid crowds to minimize your risk of catching the disease. If COVID-19 is spreading in your community, the last place you want to be is in line at a crowded grocery store or drugstore. If you take daily medications — for example, blood pressure pills — make sure you have enough to last a couple of weeks, suggests Katz, as long as you can get approval for an extended supply from your insurance provider.
Also worth pre-buying: fever reducers like acetaminophen or ibuprofen, says Edith Bracho-Sanchez, a pediatrician with Columbia University Medical Center. Think about adding enough nonperishable foods to your pantry to carry you through for a couple of weeks, adds Amesh Adalja, an infectious disease physician and a senior scholar at Johns Hopkins University's Center for Health Security."


---

---

 
Comment Below... And find more stories on Water Cooler
Do you like this post?
---