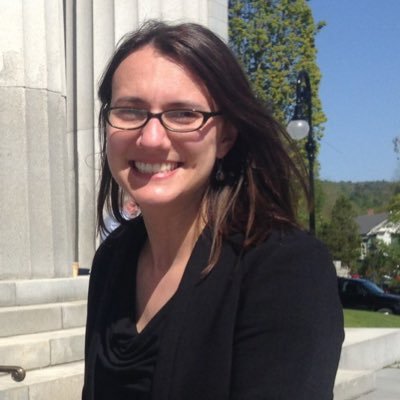 The Vermont Legislature has already approved cutting-edge racial justice legislation and is poised to pass more, said House Majority Leader Jill Krowinski (D-Burlington).
"This legislative session, we began some of this work with: The passage of Act 1, establishing a taskforce to address social equity in our statewide academic standards. This bill works to ensure our next generation of leaders have a strong foundation and are learning from a more accurate curriculum that reflects the history, contributions and perspectives of all ethnic groups and social groups.

PR.2, a proposal of amendment to the Vermont Constitution removes references to slavery and indentured servitude and clarifies that these acts are prohibited. I can think of no greater way to institutionalize equity and inclusion than by dismantling some of the structural racism that permeates the foundation of our state in our Constitution. The amendment was approved by the 2019-2020 Legislature, and we'll ensure its passage in 2021 when we vote on it again.

Creating a statewide standard and model of a fair and impartial policing policy within Act 41 that (1) protects Vermonters from discrimination at the hands of police departments and (2) limits the sharing of information about a person's immigration status between law enforcement and federal authorities. Establishing a Social Equity Caucus, with the mission to focus deliberately on improving outcomes for marginalized peoples and create a vehicle for Vermonters to access their representation, leadership and community."

---

---
Read the Full Story at:

(click logo to be directed to the story)
Comment Below... And find more stories on Water Cooler
Do you like this post?
---