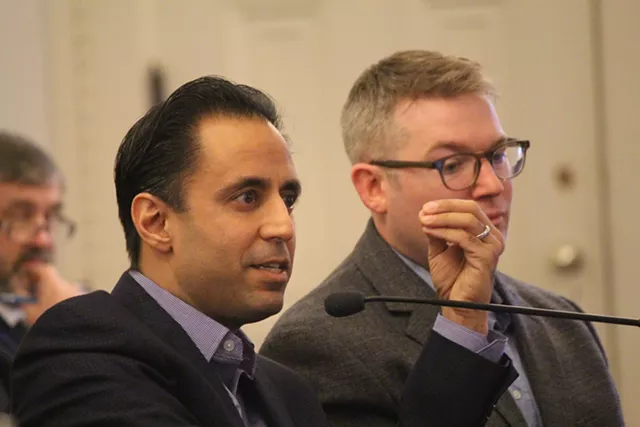 A couple of Harvard professors said a study "suggests" a one-day waiting period would help, but later in their presentation said it "would" help. Well – which is it? And – how many Vermonters have bought a gun and then killed themselves or others within 24 hours? Is this a solution looking for a problem?
"The bill in question, S.169, would mandate a 24-hour waiting period before most handgun purchases. It cleared the legislature last May but was vetoed in June by Republican Gov. Phil Scott. Since then, legislative leaders have struggled to decide whether to compromise with the governor or attempt to override his veto, which would require a two-thirds vote in both chambers. While the measure met that threshold last year in the Senate, it fell short in the House on a vote of 82 to 58. On Thursday, senators sought to convince their colleagues — and perhaps the governor — that the bill could, in fact, save lives. They invited professors Deepak Malhotra and Michael Luca to present their research showing that waiting periods cut the homicide rate by 17 percent and the suicide rate by 7 to 11 percent.

---
Read the Full Story at:
Comment Below...
Do you like this post?
---