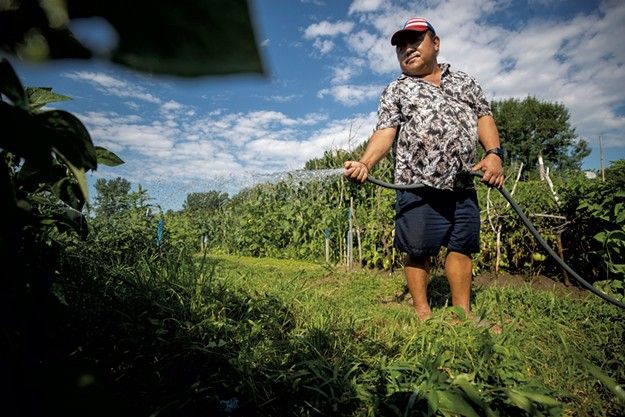 The pandemic has taught us that the Vermont food supply chain is vulnerable. A federal grant will help new American families grow food for themselves and others. Investment in vital food infrastructure, or unnecessary government spending?
""We are going to work with 16 farmers over two years to establish a corps, [a] group of mentors and leaders within the five ethnic groups we currently serve," Laramee wrote in an email. Programming will involve organizations such as the Northeast Organic Farming Association of Vermont, the USDA and the Intervale Center — "all the 'big' players," she detailed."

---

---
Read the Full Story at:

(click logo to be directed to the story)
Comment Below... And find more stories on Water Cooler
Do you like this post?
---