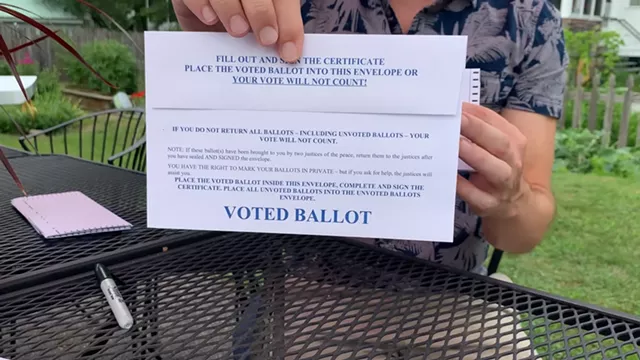 A current legislator, a former legislator, and a town clerk are suing Secretary of State Jim Condos because they say his universal mailed ballot scheme will lead to election fraud.
"The federal complaint was filed last Friday on behalf of five Vermont voters, including Victory Town Clerk Tracey Martel, former state representative Robert Frenier and Rep. Brian Smith (R-Derby). It argues that the state's outdated voter checklists will result in "many" people getting their hands on ballots they are not supposed to have, which in turn will diminish the weight of legal votes."

---

---
Read the Full Story at:

(click logo to be directed to the story)
Comment Below... And find more stories on Water Cooler
Do you like this post?
---