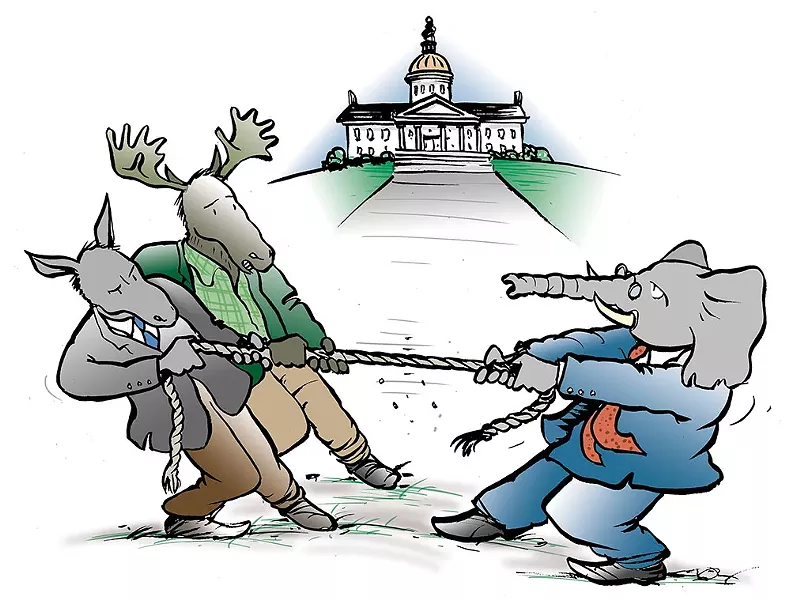 The VT GOP has seen years of slow decline in the Legislature. This year, it hopes to turn that around thanks to a popular GOP governor and a record number of candidates running for state office.
"Though Republican leaders hope to retake control of the legislature one day, they concede that a more realistic goal this year is to claw their way back from losses suffered during a disastrous 2018 election, in which they ceded 10 seats in the House.

Republicans now hold only 43 of 150 House seats and six of 30 in the Senate. Neither is enough to prevent Democrats and Progressives from amassing the constitutionally required two-thirds majority to override a veto. That poses a troubling reality for a party that has branded itself as a vital check on Vermont's liberal sway."

---

---
Read the Full Story at:

(click logo to be directed to the story)
Comment Below... And find more stories on Water Cooler
Do you like this post?
---