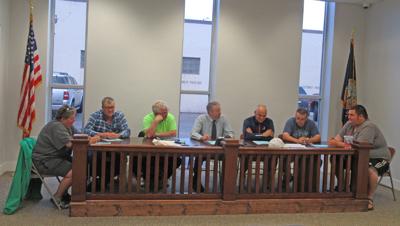 Buying something you already own doesn't feel like the best deal in the world.
"The timing isn't optimal, and money is beyond tight, but the City Council is readying to invest in a prime piece of downtown real estate. Councilors, who recently signed off on $1.4 million in budget reductions, are looking to scrape together $130,000 to acquire property the city already owns. If that sounds confusing that's because it actually is, and it has nothing to do with the pandemic-related revenue shortfall that triggered the recent budget adjustments. As part of a process that started long before most of them were elected, councilors were told during their virtual meeting Wednesday night that the clock is ticking on a $130,000 decision they will have to make by Dec. 1. In a different year that would be less challenging, but City Manager Bill Fraser already has picked most of the low-hanging fruit to make up for revenue the city doesn't expect to collect during the just-started fiscal year. That will add a degree of difficulty when it comes to identifying a source of funding for an unbudgeted expense."
---
---
Read the Full Story at:


(click logo to be directed to the story)
Comment Below... And find more stories on Water Cooler
Do you like this post?
---