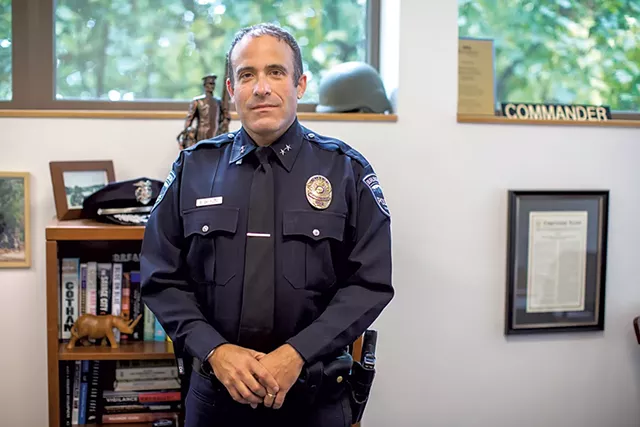 In a recent promotional video, former Burlington Chief Brandon Del Pozo moans that police departments should hold bad cops accountable - something he didn't do while serving the people of Burlington, skeptics say.
"The six-minute video was interspersed with clips of del Pozo, the only expert featured. He opined that there should be a national registry of cops who commit serious misconduct and lamented that police unions keep "bad cops on the force." Just 24 hours before he posted the clip, protesters assembled in front of Burlington City Hall to demand that Mayor Miro Weinberger do what del Pozo didn't: fire three Burlington officers involved in violent incidents. Del Pozo had opted for lighter discipline. He suspended Sgt. Jason Bellavance for between two and three weeks after the officer knocked a young Black man unconscious in the fall of 2018. He didn't punish Officer Joseph Corrow for his involvement in a similar case. And he chose not to fire Officer Cory Campbell, whose fight with Douglas Kilburn contributed to the man's death in spring 2019."

---

---
Read the Full Story at:

(click logo to be directed to the story)
Comment Below... And find more stories on Water Cooler
Do you like this post?
---