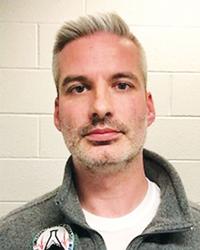 The federal government wants to seize the home of the UVMMC emergency room doctor who installed a hidden camera in hospital restrooms.
"The federal forfeiture demand seeks all computers, storage media, cameras and electronic equipment seized by police during the investigation. It also includes any property or profits made from the criminal conduct, the indictment said. The forfeiture notice also seeks all buildings and land at 203 Meadowwood Drive, off Swift Street, that Blohm bought May 22, 2017. The 4,821 square-foot home, includes 4 bedrooms, 3 bathrooms on about 1.4 acres in Swift Estates. Conroy was told last month Blohm is trying to sell his $900,000 home, but the indictment said if the doctor transfers or sells any property, the proceeds may have to be turned over to the federal government."


---

---

 
Comment Below... And find more stories on Water Cooler
Do you like this post?
---