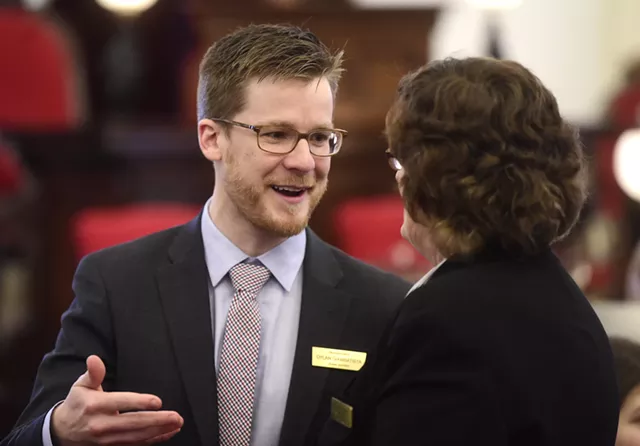 Dylan Giambatista, the personable Essex Junction legislator and former chief of staff to House Speaker Shap Smith, announced he will seek the Democratic nomination for state senate.
""I'm interested in what's going on out there and what people are working through to make it in Vermont," he said, briefly outlining an economic agenda that includes pushing for increased childcare opportunities and more affordable college tuition. Giambatista, a lifelong Vermonter, is no stranger to the Statehouse — or the spotlight. He worked as chief of staff to then-House speaker Shap Smith from 2014 to 2016 prior to taking a job in the Office of the State Treasurer. And before he became a politician, he was best known as a founding member of the Vermont punk band Rough Francis, serving as lead guitarist from its 2008 formation until 2013.

---
Read the Full Story at:
Comment Below...
Do you like this post?
---