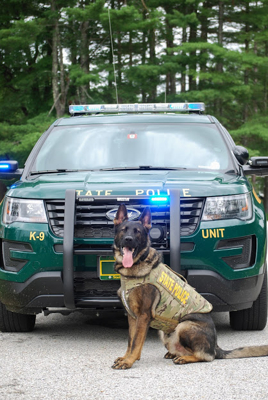 A West Pawlet man charged with DUI allegedly induced a "fight or flight" reaction by staring at a police dog during the arrest. He was charged with animal cruelty.
"The affidavit said Labas was taken to the Castleton police station to be processed. While there, Labas said he was familiar with Belgian malinois, like Blaz, the K-9 unit on scene, from his military service. Duca said he saw Labas "aggressively stare directly into Blaz's eyes." "Based on my training and experience, in the animal kingdom, staring directly into a dog's eyes is equivalent to a human puffing up their chest, making fists and challenging someone to a fight," Duca said."

---

---
Read the Full Story at:


(click logo to be directed to the story)
Comment Below... And find more stories on Water Cooler
Do you like this post?
---