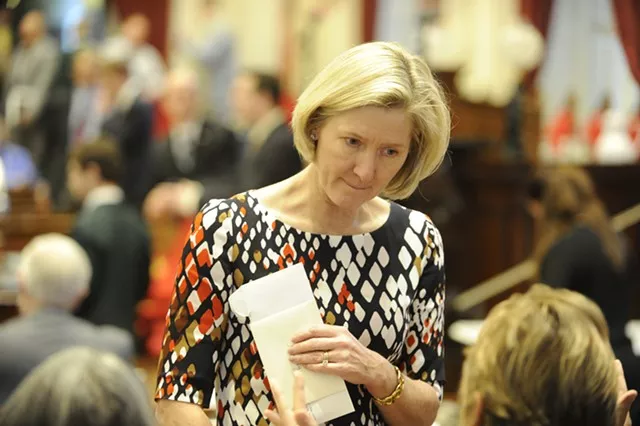 Facing a likely $430 million revenue deficit, the Vermont House of Representatives passed a level-funded three-month, July-September budget. It rejected Gov. Phil Scott's call for eight percent budget cuts. House leaders say they will make the really tough cuts in the nine-month, October-June budget - if they still have to.
"The three-month spending plan, which would take effect in July, level-funds much of state government — reversing cuts proposed by Gov. Phil Scott's administration. Scott's budget writers had suggested to lawmakers that they trim spending in many agencies and departments during the first quarter of the next fiscal year by an annualized rate of 8 percent. But Rep. Kitty Toll (D-Danville), who chairs the House Appropriations Committee, told colleagues on Friday that doing so without an accurate revenue forecast and without input from the general public would be irresponsible. She said her committee was prepared to make tough decisions at the end of the summer when it returned to finish the state's annual spending plan."

---

---
Read the Full Story at:

(click logo to be directed to the story)
Comment Below... And find more stories on Water Cooler
Do you like this post?
---