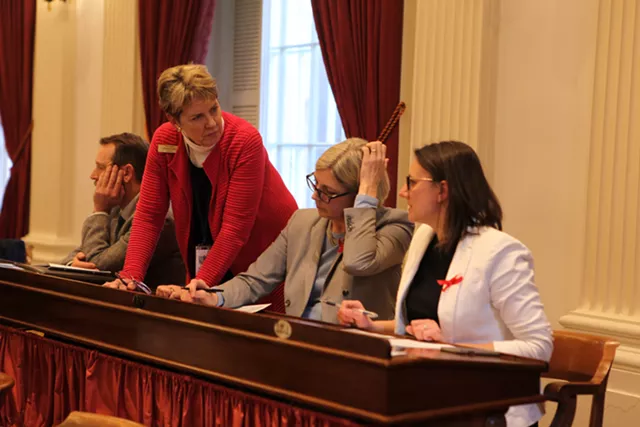 When last week's attempted override of Gov Phil Scott's paid family leave veto failed, House Democratic leaders blamed a rank and filer for going back on a promise. In return they were accused of mismanaging the effort to pass the bill. Shades of Iowa - a bad week for Democratic state leaders.
"I believe a trust was broken," said bill sponsor Rep. Robin Scheu (D-Middlebury), though she said she wasn't directly involved the vote-counting conversations. Rep. Tom Stevens (D-Waterbury) said a House member had "reneged" on a "hard, stated commitment" to support the override.

 

---

---
Read the Full Story at:

(click logo to be directed to the story)
Comment Below... And find more stories on Water Cooler
Do you like this post?
---