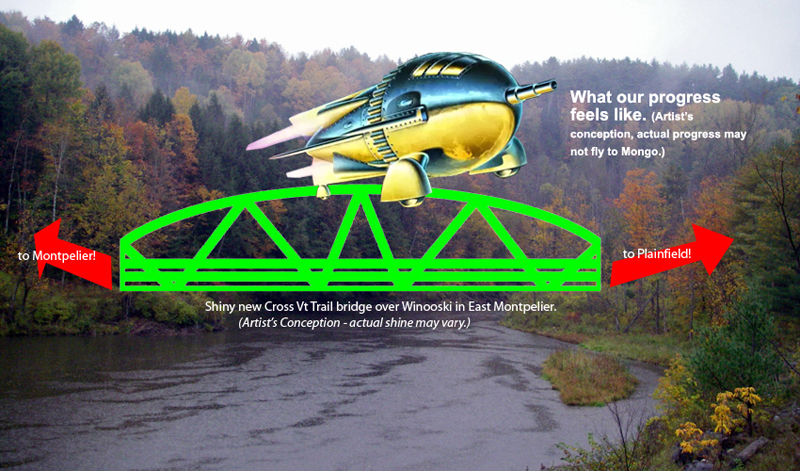 An off-road trail running across Vermont got a big boost when the Town of Berlin committed another $15,000. It will go to a short, but very expensive, section of trail that will include a bridge over the Winooski River. 
"Thanks to Berlin's earlier contribution, and voter-approved appropriations in Calais, East Montpelier, Middlesex, Worcester and Plainfield, and other donations the funding gap had been whittled to $36,000 when Thursday's meeting began and stood at $21,000 before it ended."
---
Read More at:
Comment away...
Do you like this post?
---