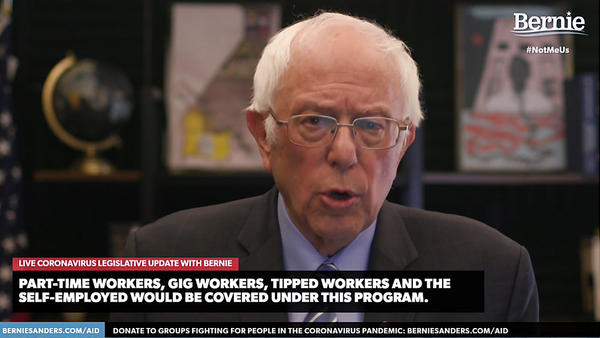 In trying times like these, what people really want is - socialism. At least that's the thread of hope Bernie's followers are hanging onto.
"But the coronavirus outbreak has largely put the presidential race on hold, with most upcoming primaries postponed and all in-person campaigning canceled. The immediate political focus has shifted to stopping the pandemic and offering financial relief to struggling Americans. And in this moment, Sanders' voice and vision seem to have had a resurgence. His allies and supporters are convinced that as the crisis has unfolded and the U.S. suffers from record unemployment, the issues that the Vermont senator has long focused on, such as income inequality and "Medicare for All," will force the country to have a reckoning about its financial and health care systems. In other words, they're convinced the crisis is resuscitating Sanders' agenda."

---

---
Read the Full Story at:

(click logo to be directed to the story)
Comment Below... And find more stories on Water Cooler
Do you like this post?
---