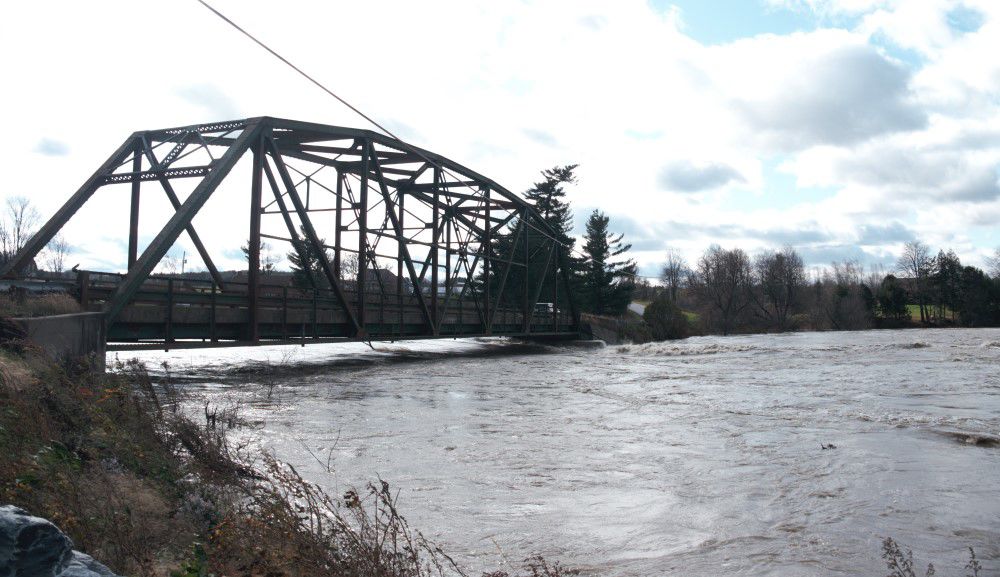 A Franklin County contractor said that when he woke up Friday November 1, he didn't expect to be kayaking to a motorist holding on to a tree in the raging Missisquoi River. But that's what happened.
"The man had grabbed his phone before the water swept his car away and he found himself pinned up against a tree — which he was now clinging to, trying to stay warm. "I thought, 'You've got to be kidding me, man,'" Mousaw said. Mousaw told the Messenger he was on the scene with a friend, Montgomery resident Brad Alexander. As soon as they saw the driver's situation the duo ran to the nearest house, up a hill, as Mousaw recalled, to see if the homeowner had any boat they could use to reach the driver.
Mousaw said they woke the homeowner, a woman "nice enough to let me borrow a kayak," which the duo tossed in the back of Mousaw's truck. From there, Mousaw said he and Alexander "came up with a quick plan."
Comment Below...
Do you like this post?
---